EXPERT BOAT REPAIR
WE SERVICE MOST
MAKES AND MODELS
Winterization Commissioning Checklist
Winterization Commissioning Checklist

Boating season will be over before you know it, be prepared!
See the Winter Commissioning Sheet and ensure that your baby gets the care she needs.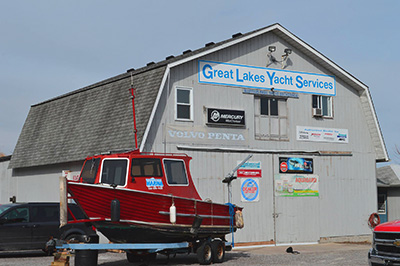 Offering all land/dock boat repairs
Established over 27 years ago, Great Lakes Yacht Services is the service Toronto boat enthusiasts call on when their vessel needs repair. Rely on our expertise, responsiveness and team of seasoned boat service professionals to perform your repair and get you and your boat back on the water whether you're located in the Toronto, Great Lakes or Trent-Severn Waterways areas.
Check out our online Photo Gallery!